The Chinese Flagship Program at San Francisco State University has spearheaded a number of high impact initiatives aimed at promoting Chinese language education, ranging from K-12 pipelines to professional development for language instructors.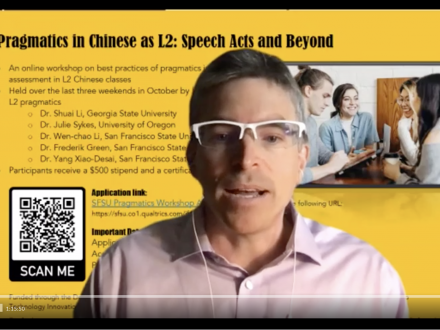 Pragmatics Workshop (2021)
San Francisco State University's (SFSU) Teacher Training Workshop "Pragmatics in Chinese as a Second Language: Speech Acts and Beyond" was held in October 2021, led by specialists in different areas of Chinese language and linguistics and attended by eighteen language-teaching professionals from a total of 10 different universities.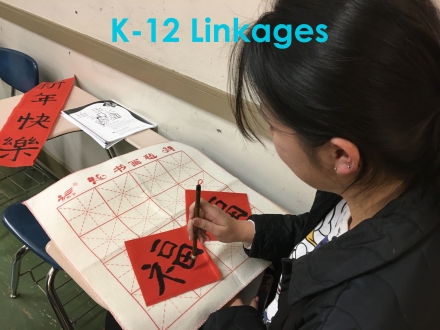 K-12 Pipeline
Through cooperation with City College of San Francisco (CCSF) and Mandarin Institute, we offer an option for students to continue intermediate through advanced level studies of Mandarin Chinese language through concurrent enrollment in courses at City College of San Francisco. Students in this program are eligible to receive high school and college credit upon completion of the course.